THE NEXT

GENERATION SCHOOL

JIS inherits a futuristic approach to schooling that meets the global demands of modern day education. Integrating technology oriented educative methods with age old Indian values is what we are proud of. We believe in transforming each student into the best version of himself for which we have introduced the latest edu-tech facilities.The quality of education and values inherited in the students, determine the class of future society and world that we would live in. We are firm on our motive to interject qualities of a leader in each and every student so that he becomes the architect to a better world.

Read more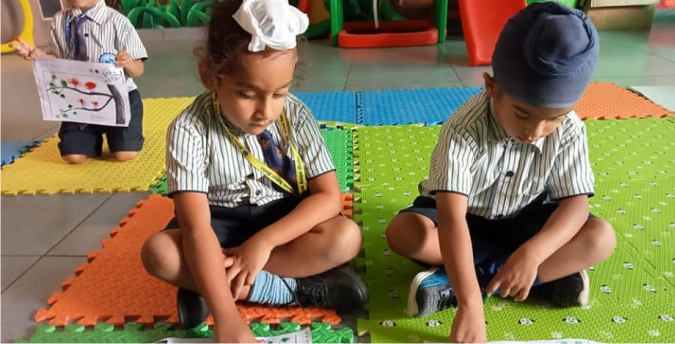 OUR

APPROACH

At Jindal International School, our objective is to create an equilibrium between the hi-tech education required for the students to succeed while making the whole process a journey of memorable moments for the students to cherish and evolve into strong minded and focused individuals steeping into the challenges lying ahead of the with a joyful heart. We inculcate values of being a family, working in teams and developing a sense of mutual respect for everyone.

Read more
2022-03-31
Welcome to JIS
Welcome to Jindal International School
2023-10-21
ADMISSION OPEN FOR PRE NURSERY
ADMISSION OPEN FOR PRE NURSERY 2023-24
From the Principal desk
Principal
JIS
Jindal International School aims to be a thriving comprehensive school with a reputation for providing the highest quality educational opportunities for all its students, supported by a magnificent building equipped with state of the art technology and facilities.
Their feedback was unanimous:
Thinking horizons have expanded.
Sharing ideas with greater conviction.
An increased sense of responsibility with the ability to make choices.
A noticeable change in asking What If questions.
Such feedback reinforce the purpose of education at JIS School - life entrepreneurship.
With warm regards,